How To : Completely Disable Cortana In Windows 10
If you are one of the very few who love Cortana, you can skip this tutorial, but if you are like the rest of us and just want to wake up one morning and find Cortana gone, read on.
This procedure works on all flavors of Win10 and has been tested up to the Creator's Update.
We recommend you to create a System Restore point before trying the steps mentioned below.
1. Press Ctrl+Shift+Esc key combination your keyboard to open Task Manager and click More details to get its maximize view. Locate Cortana process, right click on it and select Open file location.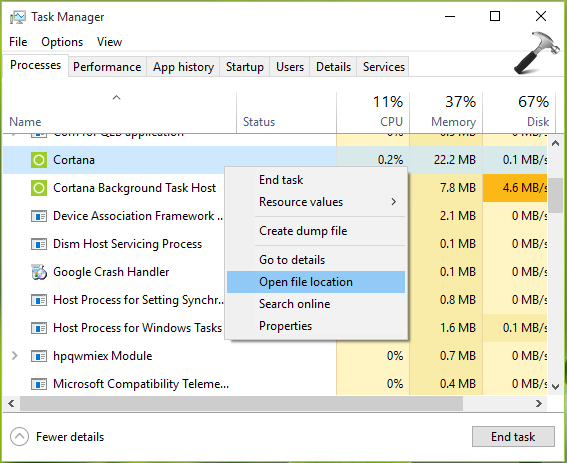 2. In the SystemApps folder so open now, rename the Cortana's folder from Microsoft.Windows.Cortana_cw5n1h2txyewy to Microsoft.Windows.Cortana_cw5n1h2txyewy.old.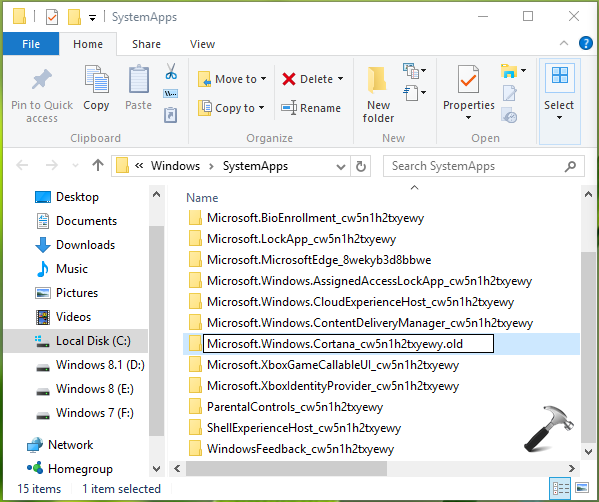 3. While renaming this folder, you'll see the Folder Access Denied warning. Click on Continue option here.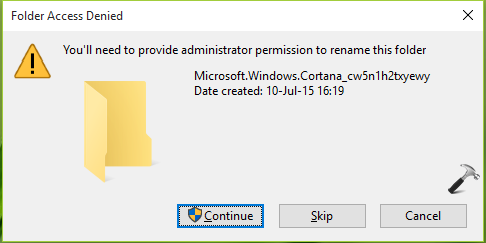 4. Then immediately you'll see another warning with message that The action can't be completed because the folder or a file in it is open in another program. Let this alert box remain opened and go to step 5.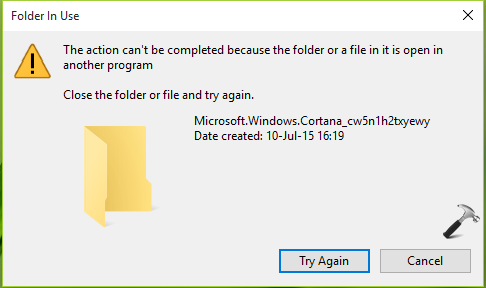 5. In the Task Manager, right click on the Cortana process and select End Task option. This will kill Cortana task propagating currently. Now click on Try again option in warning prompt we received in step 4.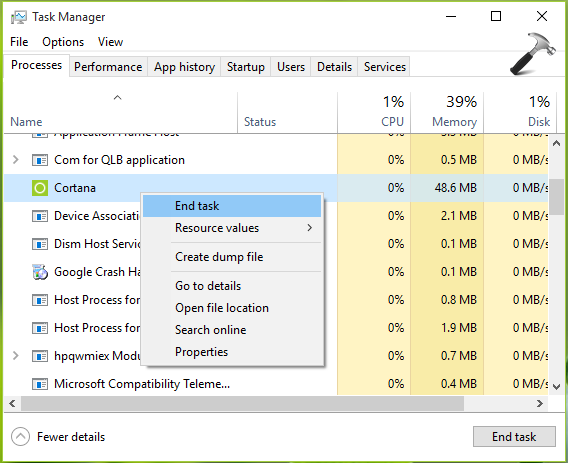 In this way, you can now easily rename the folder mentioned in step 2. Once you've renamed that folder, you'll find that Cortana is no longer working on your system.
6. Finally, to remove the Cortana search box from taskbar for gaining extra space for other program icons, simply right click on taskbar and select Cortana -> Hidden.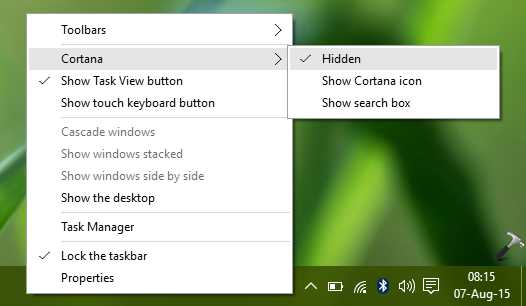 If you want to enable Cortana again in future, simply rename the folder mentioned in step 2 to its default name and Cortana will start acting again. Then you may enable the search box using Show search box option in above shown image.